Sorrrento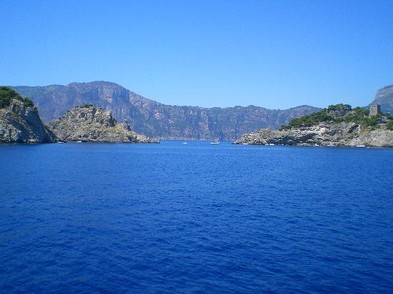 Sorrento City of Campania, in the province of Naples, is located on a tufaceous terrace overlooking the sea, on the coast of the Sorrento peninsula that overlooks the Gulf of Naples.
Probably of Greek origin, it is remembered for two rebellions in Rome, in 216 and 90 BC, during the social war: once tamed, it housed a colony, then became with the name Surrentum town hall and, at the beginning of the empire, place privileged holiday resort of the Roman aristocracy. Episcopal See from 420, it passed to the Byzantines in 552, and from the ninth century it was an autonomous duchy, in struggle with the nearby cities of Amalfi and Salerno. In 1137 the Duchy of Sorrento was incorporated into the Norman kingdom, and since then followed the political fortunes of Naples.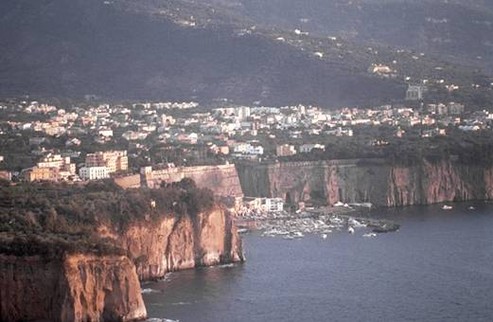 The historic center still shows the orthogonal layout of the streets of Roman origin, while upstream it is surrounded by the sixteenth-century walls. There is the Cathedral, rebuilt in the fifteenth century, with a neo-Gothic facade, and the church of San Francesco d'Assisi, with a remarkable fourteenth-century cloister. In the Correale museum are exhibited collections of Greek and Roman artefacts and Capodimonte porcelains, with a seventeenth-nineteenth century painting section; from the park you can also enjoy a magnificent view of the gulf. At Punta del Capo, 3 km west, are found Roman remains of the villa of Pollio Felice (1st century AD).
The local economy is mainly based on tourism, cultural and seaside, on agriculture (citrus, vines, walnuts, olive trees, mulberries), on the food industry and on the characteristic craftsmanship of inlaid wood.
Inhabitants (sorrentini): 16.536 (2001).