Conca dei Marini
---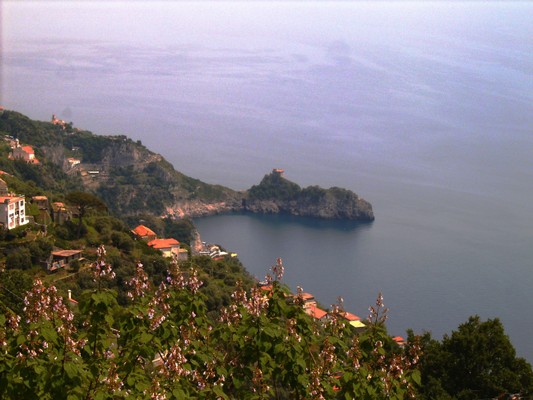 Conca dei Marini is a town of 697 inhabitants of the province of Salerno, part of the territory of the Amalfi Coast. It owes its name to the specific geographic shape shaped like a basin, with the addition of the name of the Marini to emphasize the proximity to the sea and the ancient role played by the sailors who lived there, once very numerous and expert in navigation techniques, so that the country is also defined as the city of sailors. Conca dei Marini, along with the entire coast, since 1997 has been declared a UNESCO World Heritage Site
The Marina di Conca is a small bay surrounded by numerous small white houses and is the main bathing establishment in the country, as well as the harbor where the boats of local fishermen still moor.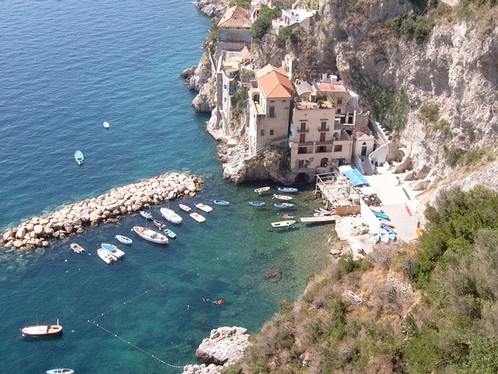 In very remote times it was in this bay that all the activities of the country were concentrated, from fishing with tuna fishing to maritime traffic; moreover, here was the custom to publicly elect the mayor in August. Inside there is a pretty little chapel dedicated to Our Lady of the Snow, which is celebrated a solemn feast on August 5 with a procession by sea. The chapel, of ancient origin, was built specifically in the Navy to allow sailors and visitors to reach it with considerable ease. There is venerated a high-relief depicting the Madonna with the Child, coming from the east as the inscription that bears in the lower part in Greek Cyrillic suggests.
The Marina di Conca also became famous in the 1960s and 1970s for hosting many famous personalities, including Gianni Agnelli, Princess Margaret of England and Jacqueline Kennedy (who returned from a visit in 1962 in Ravello, he stopped for a swim).
In May 1996 the area was hit by a large landslide due to the detachment of the rocky walls behind; it did not cause casualties, but destroyed some buildings near the Marina and made the beach unusable for five years. In 2003, however, it was reported by Legambiente among the 11 best beaches in Italy.